Roberto Meo Colombo
In Technofabric since 2008
CEO President and Managing Director | Chief Financial Officer and Managing Director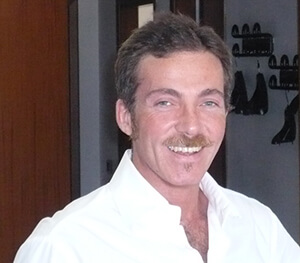 • Over 25 years' administrative, fiscal and labor experience in various fields. He has been with Technofabric since 2008.
• Since 2016 member of the Board of Directors with specific designations
• Responsibility and coordination of Administration, Accounting, Treasury and Fiscal activities and Human Resources
• He gives an important contribution to the company management by formulating and applying the economic and financial policies needed for key planning.
• He warrants correct, complete and transparent processes in the generation of the documents representing the economic and financial dynamics as well as the assets of the textile company.
Luca Burlò
In Technofabric since 1998
Production R&D
and Managing Director
• Degree in Business management in European business with technology obtained at Brighton University in the UK (BSc with Hons)
• Industrial expert diploma specialized in textile products
• Since 2008 member of the Board of Directors with specific designations for production, research and development
• His responsibilities include production planning, industrialization of production and supply chain management.
• Technical and commercial support in cooperation with the CEO for all customers worldwide
• Responsibilities for the selection of raw material suppliers and purchase order planning
Marco Sbuttoni
In Technofabric since 1992
VP-Sales Director
• Master in Business Administration (MBA) at Turin University
• Degree in Industrial Chemistrye
• 1992-2000: Assistant to the General Management for purchases, technical and commercial support and customer care
• Implementation, management and responsibility for the company quality system (Certified according to ISO 9000 standards already back in 1995)
• 2001: member of the Board of Directors
• 2003-2008: Managing director – Commercial manager
• 2008 to date: Chairman of the Board and interface with the Ownership
Luisa Cravero
In Technofabric since 1985
Laboratory Manager
Technofabric operates in the textile industry and serves various market areas. The specific market areas that our textile company caters to include: Technical Textiles, Protective Textiles, Performance Apparel, Fashion and Apparel.