Types of Fabric Finishing
The textile finishing consists of various mechanical and chemical processes employed to improve the acceptability, appearance, performance and durability of the fabric.
STRETCHING
Dimensional stabilization in the warp direction with high temperature heat setting (>200°C)
SCOURING, BLEACHING
These treatments can be carried out with a different intensity. Fabrics can be heat set at different temperatures.
CALANDERING
Controlled gauge reduction with a regular profile crosswise
SINGEING
This treatment is used to remove surface faults on endless and discontinuous yarns
OIL AND WATER REPELLENCE
An impregnation treatment that makes the fabric oil and water repellent
TUMBLER
Open-width drying and softening of fabrics
SURFACE TREATMENTS BY ADHESION
One or both sides of the fabric can be treated by impregnation or coating with polymeric materials, suitable to improve their interface adhesion in further processing operations (such as RFL resins, acrylic resins, vinyl resins, isocyanate and more).
High technology machinery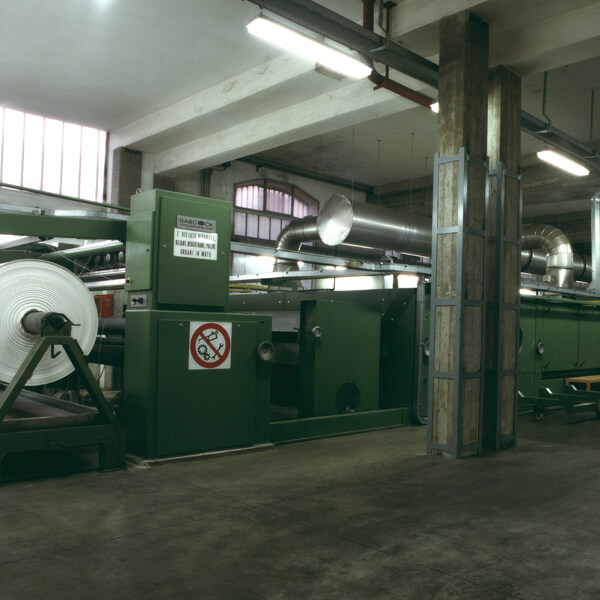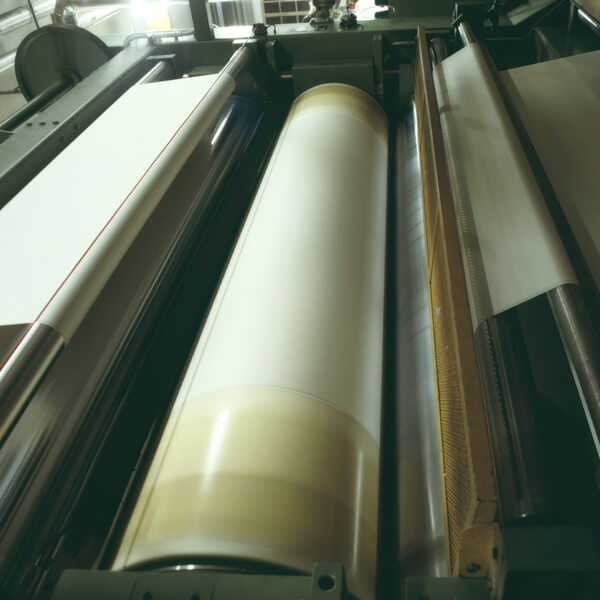 -->